SOAP 54th Annual Meeting
Maternal and Neonatal Healthcare Inequities: How We Can Do Better for Our Patients
#SOAPAM2022
>> Access Research Posters through the e-posters website
>> Download the 2022 Annual Meeting Onsite Program Guide
>> Download the 2022 Annual Meeting Syllabus
>> Download the Mobile App for Apple iOS or Android
Annual Meeting In-Person: Hilton Chicago Hotel, Chicago, Illinois, May 11-15, 2022
Annual Meeting Virtual Highlights Event: June 4-5, 2022
Following the huge success of the 2021 Annual Meeting, which drew 945 attendees from 30+ countries, the 2022 Annual Meeting has evolved to include not only a live, face-to-face event in Chicago May 11-15, 2022, but also a virtual event to follow a few weeks later. The 2022 Annual Meeting is two events in one!
The 2022 Annual Meeting will address the theme, "Maternal and Neonatal Healthcare Inequities: How We Can Do Better for Our Patients." It will feature high-quality research presentations and a dynamic program focused on the latest advances in the practice of obstetric anesthesia. The collaborative environment and CME-approved education program will attract thought leaders from around the world. As always, our program will feature the high level of quality you expect from a SOAP event.
To accommodate those attendees who are not able to attend the Annual Meeting in person, we are offering a deconstructed model. The Annual Meeting Virtual Highlights event will leverage a curated offering of popular recorded content from the in-person event plus new, original content. This allows SOAP to serve a global audience and those unable to travel.
The SOAP Annual Meeting is a must-attend event for anesthesiologists, obstetricians, neonatologists, obstetric medicine specialists, maternal-fetal medicine specialists, residents, fellows, medical students, Certified Registered Nurse Anesthetists (CRNAs) and Certified Anesthesiologist Assistants (CAAs).
Download the Conference Mobile App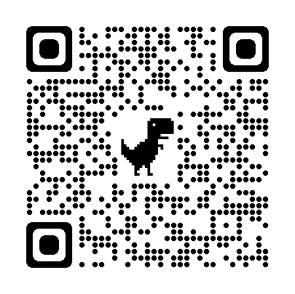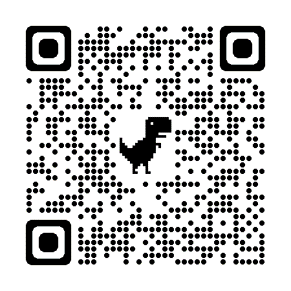 Apple iOS                                        Android
For the latest program information and important daily updates, download the 2022 Annual Meeting mobile app. Versions for the Apple iOS (QR code on the left) and Android (QR code on the right) are available.
Educational Schedule and CME 
This activity has been approved for AMA PRA Category 1 Credit (TM).
You can view CME information and access the schedule here.
Registration Fees
Online registration ended May 4. You are welcome to register onsite beginning Wednesday, May 11.
REGISTRATION FEES

IN PERSON MEETING
(Chicago, Illinois)
Early Bird Rate
On or before
April 13, 2022

IN PERSON MEETING
(Chicago, Illinois)
Regular Rate


April 14, 2022, or later

VIRTUAL HIGHLIGHTS
MEETING


June 4-5, 2022

SOAP Members - Active & Associate 

 $775

 $875

 $625

SOAP Members - Fellows

 $575

 $675

 $450

SOAP Members - Retired, Residents, Medical Students

 $375

$425 

 $100

 NON-MEMBER - All Attendees

 $1,035

$1,135 

$885 

 Middle and Low Income Countries

 $550

 $650

$450

Cancellations and Substitutions
Cancellations received in writing (via email) on or before April 30, 2022, will be refunded less an administrative fee ($50 for residents/medical students or $100 for other registration types). Cancellations received after April 30 will not be refunded. Substitutions of another individual from your organization are permitted at no cost if we are informed via email by April 30. Early registrations not paid by April 14 are payable at the regular rate. Registrations not paid in full prior to the end of online registration are subject to cancellation.

Hotel Accommodations 
The SOAP discounted room block ended April 18; however, hotel accommodations may still be available at the hotel's prevailing rate. Learn more.
Come Early, Stay Late - Chicago has something for Everyone!
Chicago is an amazing town with something for everyone - arts, comedy, music, museums, and incredible restaurants.  And who knows better than your SOAP colleagues who trained or live there?  We asked SOAP members to give us their recommendations to help you make plans while you are in Chicago. View the SOAP Chicago City Guide. 
Spread the word to your social media networks that you will be at SOAP 2022! 
Whether you are an attendee, presenter or sponsor - we've created social media posts for you to share with your networks. Let your colleagues and friends know you will be in Chicago this May at the SOAP Annual Meeting! Please use our hashtag, #SOAPAM2022. Please also consider becoming a SOAP Social Media Ambassador.
City of Chicago COVID protocols
Effective February 28, the City of Chicago has removed the mask and vaccine requirements for certain public spaces. Masks will continue to be required in CPS, health care settings, on public transit, and in other congregate settings. SOAP will follow all Federal, state and local CVOID protocols for Chicago and will monitor for any changes.  For more information on current protocols, visit the City of Chicago website.
Thank You to Our 2022 Sponsors!
We look forward to meeting with our sponsors in person in Chicago. Click here to see the 2022 sponsors list. 
Interested in being a 2022 SOAP Sponsor?
Building on the tremendous success of 2021, SOAP is offering new, year-round offerings to maximize your marketing dollars while reaching our global community.  Learn about our exciting new sponsor opportunities.
Information for Speakers
Presenters, please be sure to visit our information for speakers page for details. If you have questions, please contact SOAP Headquarters. For members who are speaking at another meeting, you may download a promo slide to help promote the Annual Meeting.