Infographics
These resources are downloadable for your use and are meant to deliver information in a graphical manner. Click on the image to download in .pdf format.
---
Enhanced Recovery After Cesarean Delivery (ERAC) Information for Patients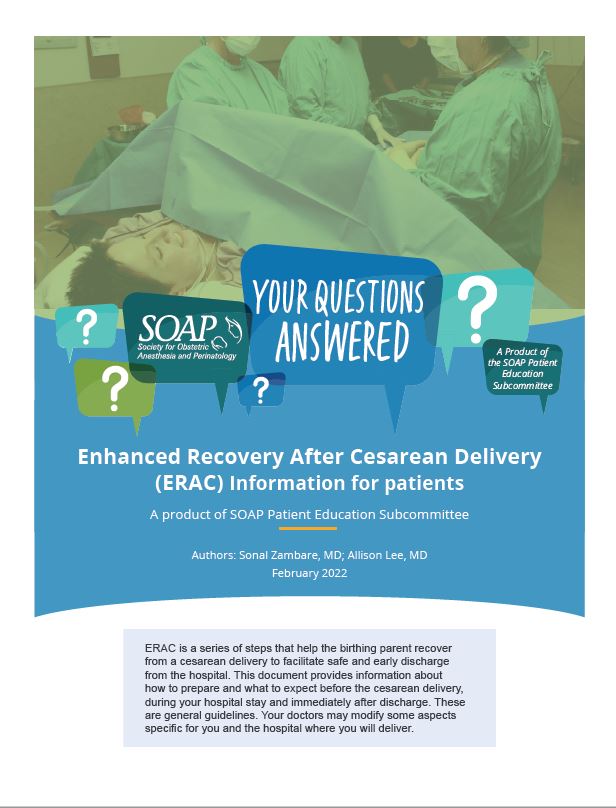 Download the infographic (PDF)

---
Preparing For Your Delivery: When do you need to talk to an Anesthesia Provider?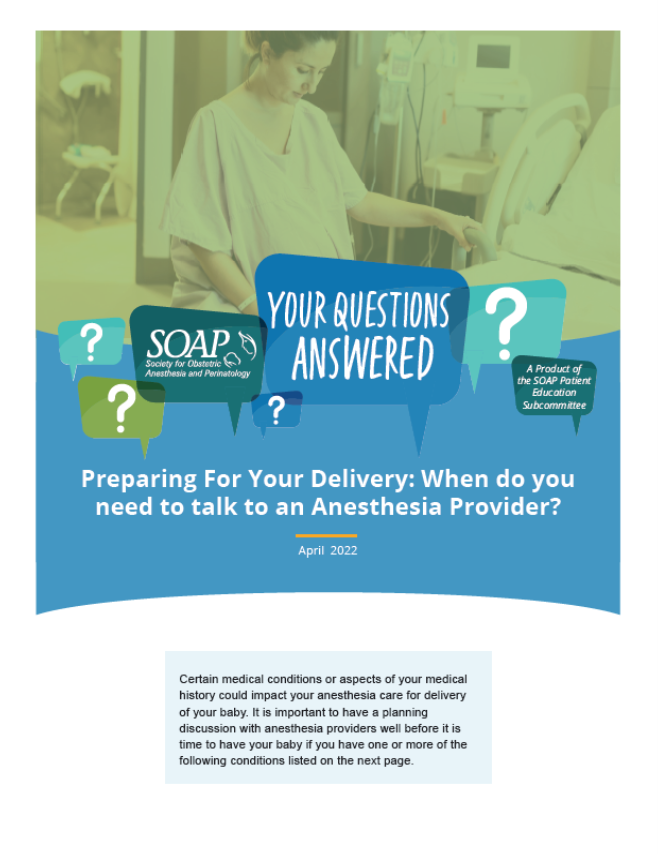 ---
I Had an Epidural That Didn't Work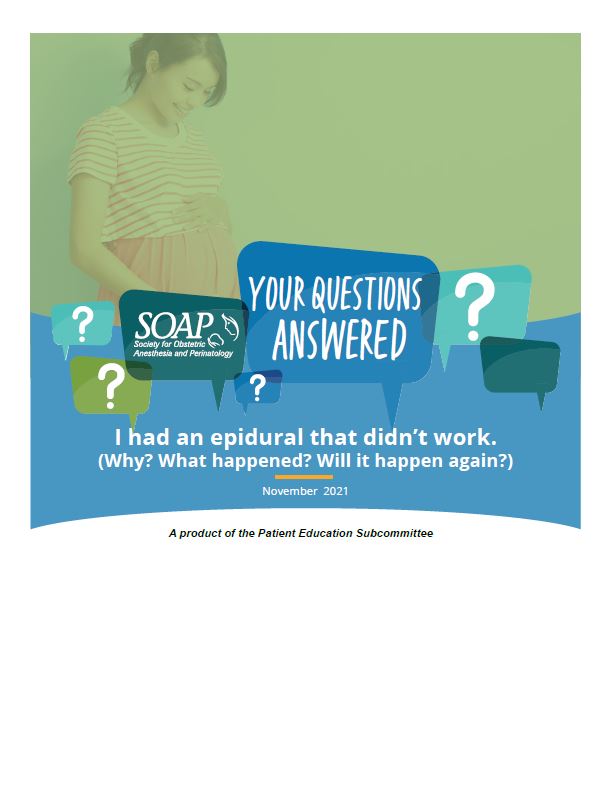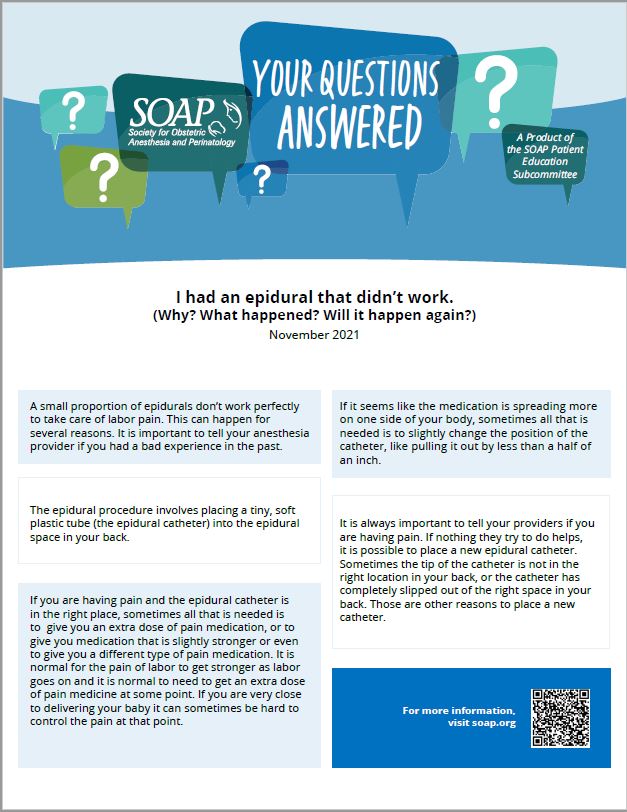 Download Full Brochure (PDF)
Download One Page Flyer (PDF)
---
 Headache After Childbirth After an Epidural or Spinal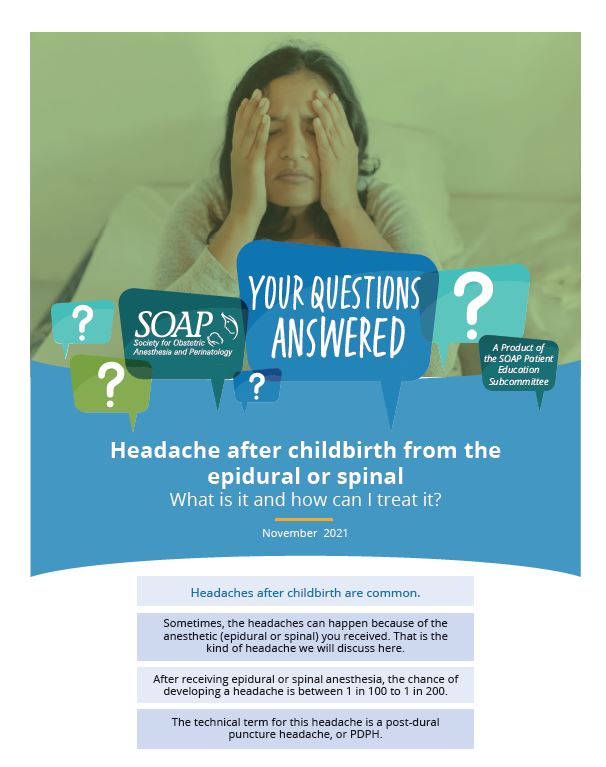 ---
Nitrous Oxide for Labor Pain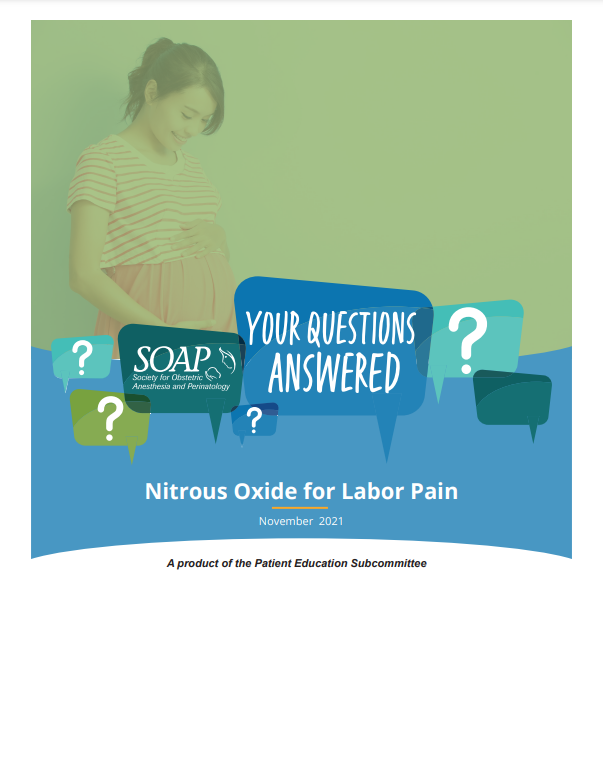 Download the Full Brochure (PDF)
---
Information About Labor Epidurals: Your Questions Answered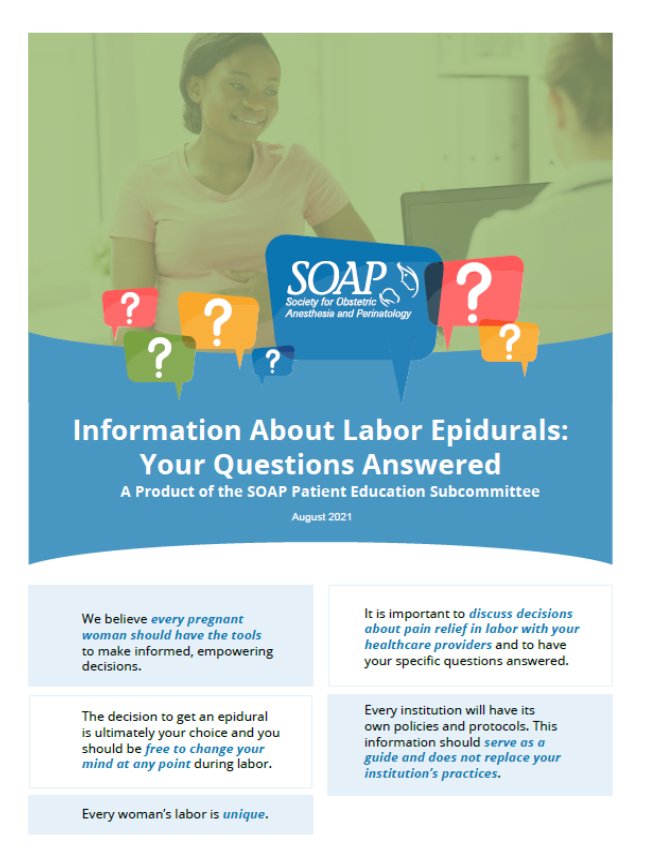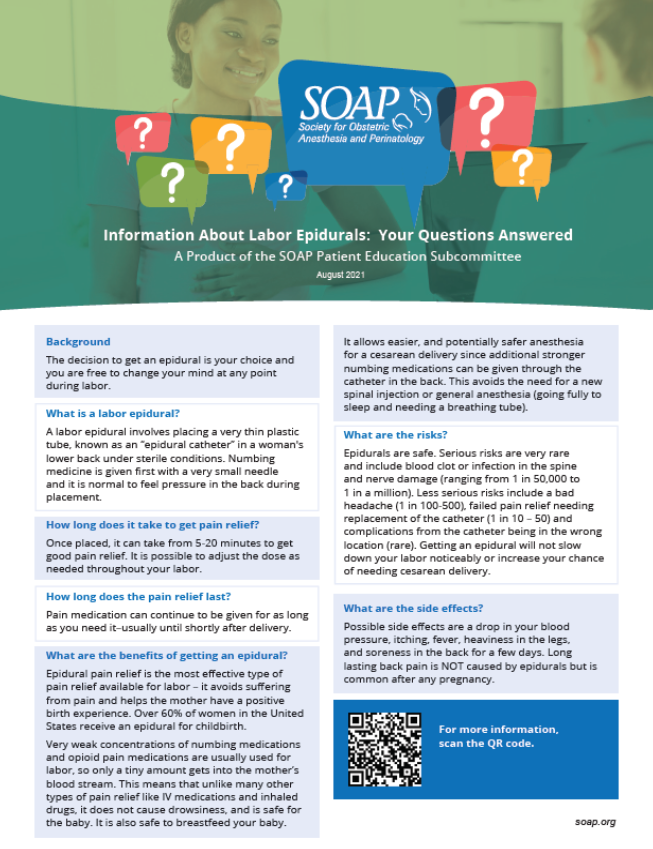 Download the Full brochure (PDF) 
Descarga el folleto (PDF) - Espanol
Download a 1-page flyer with QR code to full brochure
---
Information for your Patients: Anesthesia for your Cesarean Delivery
  
Download the full brochure (PDF) - English
Descarga el folleto (PDF) - Espanol
Download the 1-page flyer with QR code to full brochure (PDF)
---
Your Questions Answered: Alternatives to Epidural Pain Relief for Labor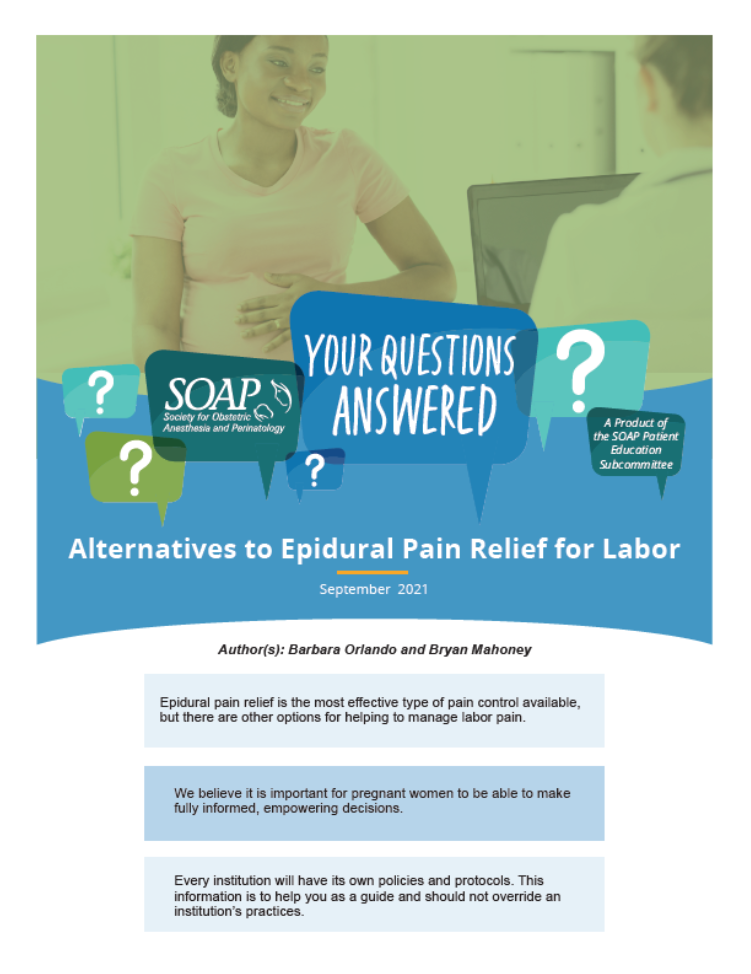 Download the infographic (PDF)
Descarga el folleto (PDF) - Espanol 

---
SOAP Consensus Recommendation for Prevention and Detection of Respiratory Depression Associated with Neuraxial Morphine for Cesarean Delivery
> Download Infographic (JPG)
> Article on consensus statement (external link)
---
Drug Shortages (JPG)
> Download Infographic (JPG)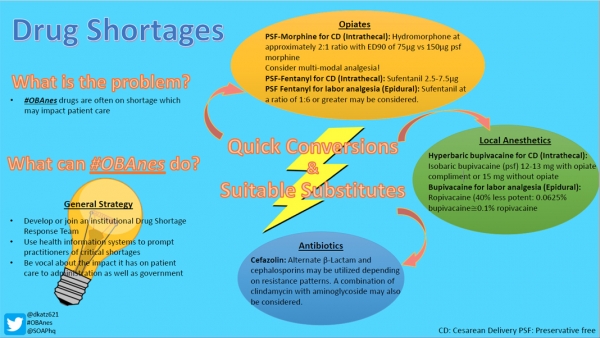 ---
Maternal Mortality: #OBAnes Solutions (JPG)
---