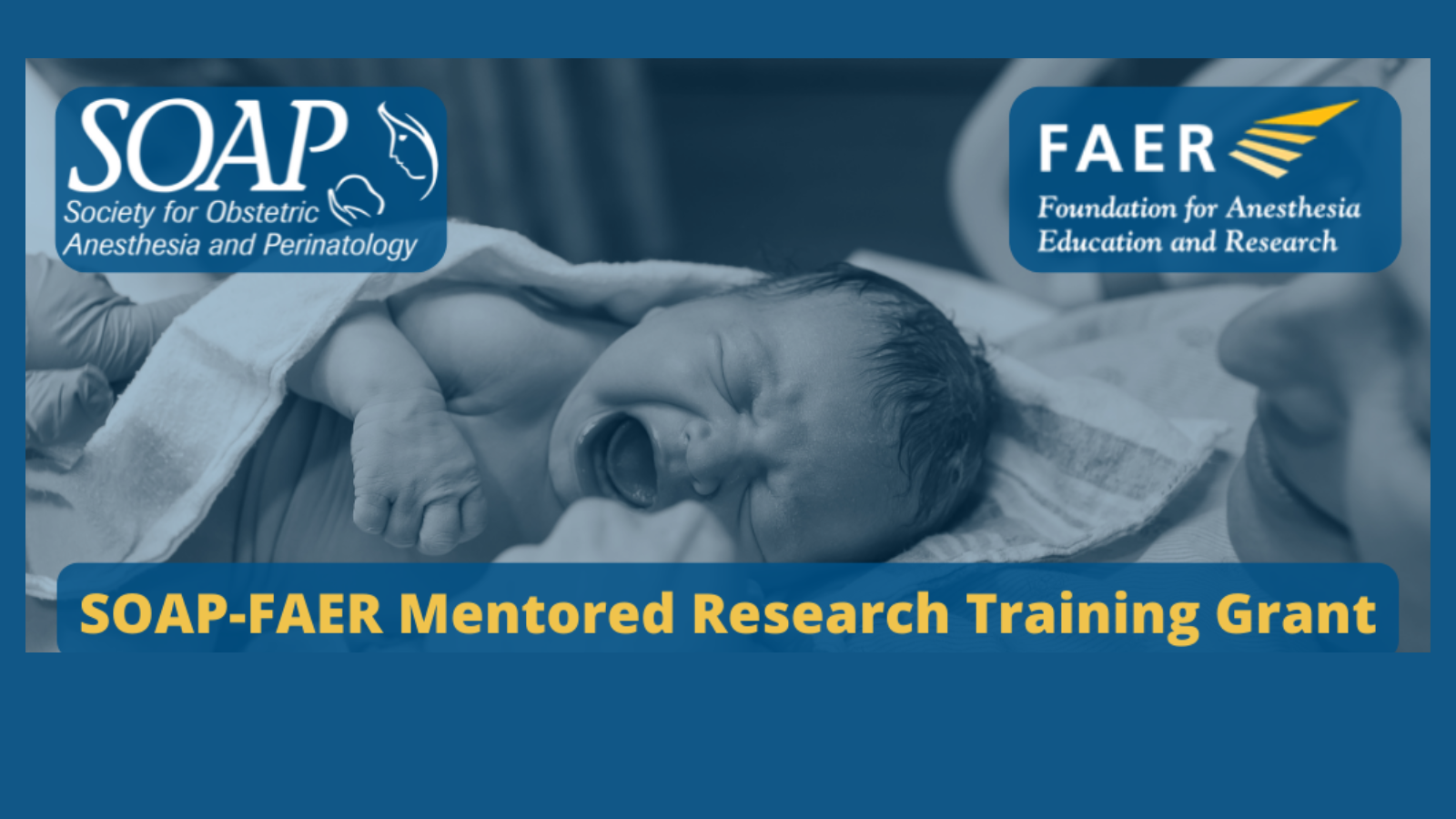 ---
CONGRATULATIONS! 

Dr. Andrea Ibarra

University of Pittsburg Medical Center
2023 SOAP-FAER 
Mentored Research Training Grant 
Recipient
Project Title: Longitudinal Cognitive Evaluation Before and After Delivery Among Women with Preeclampsia
Primary Mentor: Janet Catov, PhD

Dr. Andrea Ibarra is an Assistant Professor at the University of Pittsburgh Medical Center. She has been an active SOAP member since 2021 and serves as core faculty for the University of Pittsburgh Medical Center residency program.
Education & Training
University of Pittsburgh Institute for Clinical Research Education, Master of Science in Clinical Research (MS)
T32 Postdoctoral Fellowship, University of Pittsburgh, Department of Anesthesiology & Perioperative Medicine
Anesthesiology Residency, UPMC
MD, University of Illinois College of Medicine
Research, clinical, and academic interests
Dr. Ibarra's research has focused on perioperative and perinatal outcomes among those with cardiovascular disease. Her current research investigates how hypertensive disorders of pregnancy affect cognition as well as the role of disparities in these outcomes. Dr. Ibarra's clinical and academic interests include diversity, equity, and inclusion in health care.
---
SOAP-FAER Mentored Research Training Grant
The Society for Obstetric Anesthesia and Perinatology is excited to be partnering with the Foundation for Anesthesia Education and Research on a joint SOAP-FAER Mentored Research Training Grant (MRTG) to develop the next generation of obstetric anesthesiology and perinatology physician-investigators.
This two-year, $250,000 award aims to help anesthesiologists develop the skills and preliminary data they need to become independent investigators in the area of obstetric anesthesiology and perinatology.
Research Areas: All areas of research that contribute to knowledge about and advance and advocate for the health of pregnant women and their babies through research, education, and best practices in obstetric anesthesia care.
Eligibility: Anesthesiologist faculty member who is within 10 years of their first faculty appointment.
Funding Amount and Duration: $250,000 over two years
Research Time: 75%
2023 Application Period Closed
---
How Can You Help?
You can support our work to promote excellence in obstetric anesthesia research through a donation to the SOAP Endowment Fund, which funds the SOAP-FAER MRTG. The SOAP Endowment Fund is a 501(c)(3) public charity eligible to receive tax-deductible gifts. Our tax ID is 71-064966. Contributions are tax-deductible to the fullest extent allowed by law.